Cape Verde
Change the four seasons for year-round summer and invest in paradise on earth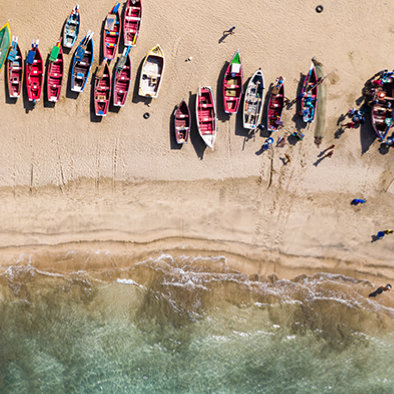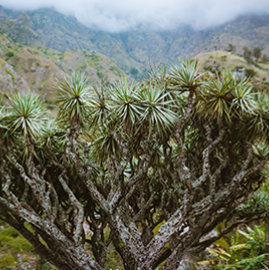 A place that will literally absorb you
The Cape Verde Islands are absolutely stunning. Thousands of tourists are convinced of the beauty of the islands, and their number grows extensively every year and no wonder, the place seems to have been created for peace and relaxation. Unlike the rest of the countries with a tropical climate, temperatures hover around 27 degrees all year round, and the refreshing wind from the sea has a positive effect on the feeling temperature.
However, Cape Verde is not only beautiful and endless sandy beaches with clear water. Each of Cape Verde's ten islands provides a completely unique experience. While some of the islands are covered with vegetation, others are completely devoid of vegetation and the island is made up of sand dunes. Here you will find virgin nature with endangered animals, ideal conditions for water and wind sports, but also historical monuments under the protection of UNESCO, large cities with rich culture and exuberant nightlife. In short, Cape Verde is a land of contracts, in which everyone can find something for themselves. But see for yourself!
Why are the Cape Verde Islands suitable for your investment?
The popularity of Cape Verde as a tourist destination has started to increase the value of local properties. According to the Cape Verde Tourism Institute, this can be expected to more than triple by 2030 despite the pandemic.
While so far foreign tourists have mainly sought vacations in large All-Inclusive hotels, they are currently inquiring about renting and buying apartments and villas. This worldwide trend makes Cape Verde real estate an interesting investment commodity with a high average annual appreciation of 10% p.a. Due to the COVID-19 pandemic, there has been a suspension of property price growth and some of them are even being offered at a discounted price. The time has come to buy them.
The indisputable advantage of Cape Verde is its central geographical location and connection with the world. By plane you are in Senegal in 1 hour, in Brazil or Portugal in 4 hours and in the USA in 7 hours. Cape Verde also has a developed transport network with 7 airports and 9 ports. In addition, direct flights from Prague fly to Cape Verde every Friday. Your investment can also serve as a place for recreation. The local climate and the sea have a positive effect on health, which is why Cape Verde is suitable, for example, for retirees. In addition, the Cape Verdean government offers a number of benefits to foreign pensioners. Not only will you receive a residence permit, but at the same time you can transfer your belongings to Cape Verde without having to pay customs or other fees. We are able to provide all these things for you if you are interested.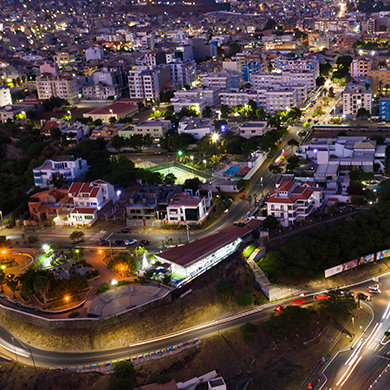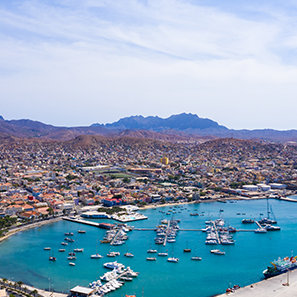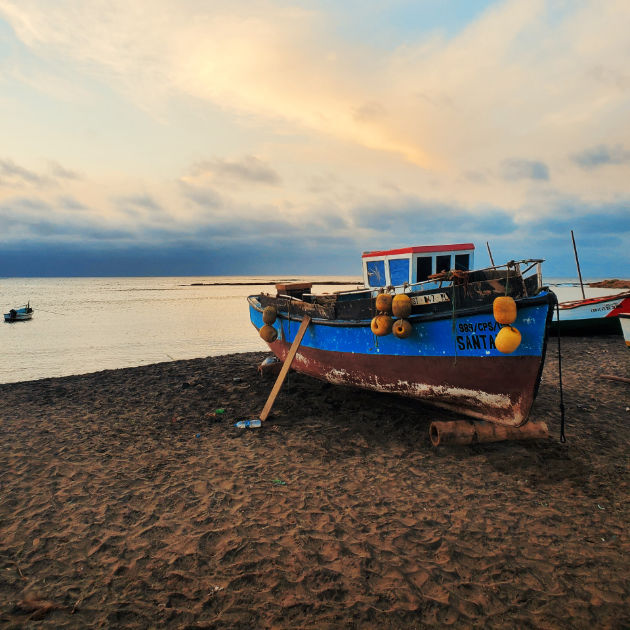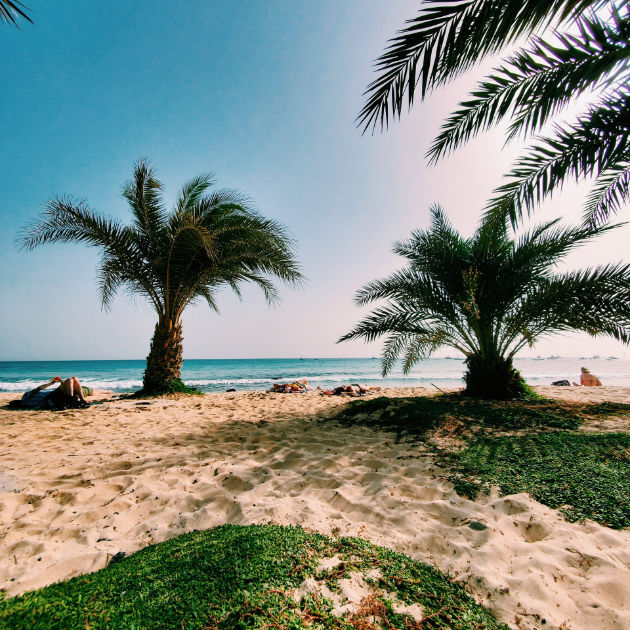 Since the 1990s, the Republic of Cape Verde has been considered a stable European-style representative democracy. The country respects the principle of separation of powers, human rights and civil liberties. According to democracy indices (e.g. FREEDOM HOUSE), Cape Verde is one of the most democratic countries in Africa and the 33rd most democratic country in the world. However, not only Cape Verdean democracy developed, but also the economy.
Over the past 20 years, the value of GDP has more than quadrupled. Foreign investments, which have repeatedly exceeded their maximum in recent years, have a significant influence on the growth of the Cape Verdean economy. Cape Verde's friendly business environment has a major impact on economic growth. The state motivates new investors and entrepreneurs with a whole range of benefits – tax exemptions, customs exemptions, exemption from capital gains and share transfer tax, exemption from real estate taxes, exemption from stamp duty and many others.
The country also offers foreign investors the opportunity to obtain a green card (resident status) when purchasing real estate. In addition, the government encourages investors through special programs (eg a project to support exports, food production or the use of renewable energy sources).
The result of economic growth is the increased purchasing power of the population, higher interest from investors and constant growth in the value of real estate. All this in a politically and economically stable and safe country in which there is no threat of nationalization or civil and religious unrest.